Experience Reliable House Removals in Barnes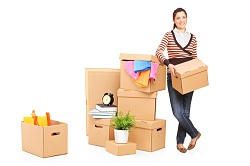 Barnes Removals has a reliable team of house movers who can help you with any relocation in Barnes and the surrounding areas. With a friendly, can-do attitude and plenty of experience, we can make moving house seriously easy. So, if you don't want to spend hours waiting around for a below average service, make sure you call us on 020 8746 9632 instead. We are the most professional house removals firm in the SW13 area and can guarantee you a smooth ride from start to finish. Our comprehensive services can include as much or as little as you need and can all be tailored to meet your specific household needs. For more information, don't be afraid to give us a call! Our customer services team can give you free and impartial advice over the phone.
What Services Do We Offer?
We offer a flexible range of house removals services that can be personalised to meet your household requirements. Varying from basic relocation services to comprehensive packages, there is nothing that our house movers can't take care of. So, if you feel like you need extra support with your house move, all you have to do is give us a call! Our team can project manage your relocation in SW15 region, organising checklists, packing materials and all sorts of additional extras. Our friendly team can even take care of all of your packing and unpacking for you, leaving you with nothing to worry out other than the paperwork.
Do We Have An Experienced Team?
Yes! We have an experienced home removals team who know everything there is to know about house moving. With excellent training and many years of experience we can help you from start to finish. So, if you're not sure where to start when it comes to moving house, call us on 020 8746 9632 and talk to an expert! We are experienced at working on large and small projects in SW15 and can provide you with the specialist support that you need to make your move a success. Remember that with our expert team, you won't have to lift a finger as our workers will manage all of your lifting and loading for you!
Modern Moving Vans & Specialist Equipment
We know how important it is to get your house move completed quickly and efficiently and that is why we have invested in modern moving vans and specialist equipment. With large, medium and small-sized vans, we are guaranteed to have a vehicle that suits your moving requirements. Our state of the art vans are guaranteed to make your life easier, reducing the number of trips you need to make and ensuring that you get a smooth ride. So, if you don't want to hang around for a clapped out old banger, make sure you check out our home removals services! We have the largest fleet of vehicles in SW13 region and will always be happy to help you with your house removals anywhere in the SW14 region.
Exclusive Offers You Won't Want To Miss!
Do you want to save some money on your house relocation? Then pick up the phone and dial 020 8746 9632. We at Barnes Removals have an exclusive range of offers that are available throughout the SW14 district! So if you don't want to miss out one of our special packages, get in touch with our local office ASAP! We have the lowest prices in the area and are guaranteed to give you a positive moving experience. Unlike some other firms, the price we quote is the price you pay so you never have to worry about any hidden costs or unwanted surcharges! If you're running short of time then our specialist team can even visit any address in Barnes the very next day!